Who are we......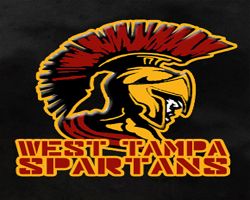 We are the West Tampa Spartans, a non-profit organization located in Tampa, Florida. We have strong history in the community, now serving the youth for 51 years.
Our mission as a West Tampa Spartan from day one has always been to teach and be taught, to try our best; we must multiply our strengths as we shall Never accept failure. This mission has helped us cultivate our youth, on and off the field with much success; and we look to continuing this level of excellence.
We are the mighty West Tampa Spartans. "New Beginning with New Goals." Pride, Honor, Respect, and Tradition.